Posts: 12271
Joined: 30 Sep 2004, 00:30
Gender: Male
Location: Egypt
Swish swish is awesome
Posts: 12271
Joined: 30 Sep 2004, 00:30
Gender: Male
Location: Egypt
Awesome
I can't stop listening to swish swish
Red Boy wrote:


Swish swish is weird but i like it, she dance like Justin Bieber
in that performance of swish swish
Posts: 20940
Joined: 28 Jun 2004, 02:32
Gender: Female
Custom Title: Not immune
Country: Canada
Location: Montréal, Québec
Contact:
I got a presale code and I'm seeing her in september.Tickets were seriously overpriced compared to Prismatic. I managed to get ok seats at the second price level. I'm at the back, sligtly on the side.

I really dig Swish Swish. I can't wait to get the album. Aparently they said it's a physical album that's included, but they don't say when it's gonna be delivered and stuff.
Spice & Solo stuff for sale here
Posts: 4099
Joined: 28 Oct 2004, 00:48
Gender: Male
Country: New_Zealand
Location: Auckland
Contact:
Hate the album cover but loving Swish Swish

Interesting about the Taylor carpool chat, maybe they can finally patch things up and move on.
Posts: 18354
Joined: 25 Jan 2009, 04:42
Gender: Male
Custom Title: Show Me Love
Country: United_States
Location: San Jose, CA
So far I'm loving all 3 songs I've heard from the album so I'll definitely be giving it a listen, I tend to love nearly all of Katy's singles and a few album tracks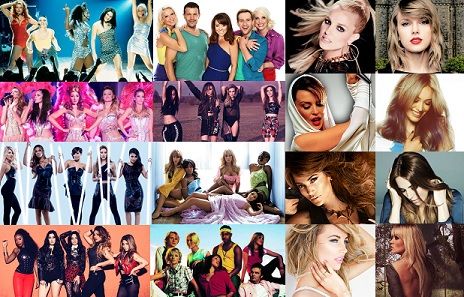 ---
Who is online
Users browsing this forum: Baidu [Spider], Blondie, mattz10101 and 12 guests