Thanks for the link. I can't say I'm that excited about this merch though. It looks like someone with really poor Photoshop skills whipped them together. I went home after the tour and made my own tbh.
Posts: 1510
Joined: 04 Sep 2005, 21:10
Gender: Male
Country: France
Location: Paris
I only bought the mug when I saw her in London.
It's not on her website
Posts: 155
Joined: 09 Aug 2013, 19:33
Gender: Male
Country: United_States
Has anyone seen the t-shirts in real life? The example on the purchase page looks like the cut-out of Melanie is small on the chest, but on the banner ad it looks like she's much bigger on the shirt, anybody know which representation is more accurate?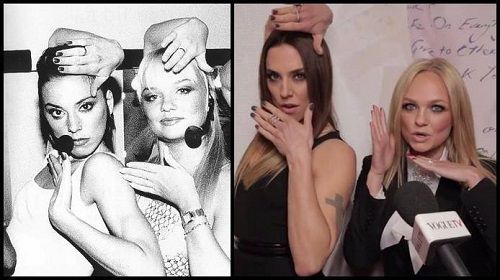 Posts: 18656
Joined: 28 Jun 2004, 02:32
Gender: Male
Custom Title: I Am Sam
Country: United_Kingdom
Location: Skegness - Lincolnshire
Contact:
The merchandise was shite. Whoever agreed to that needs firing. It was awful. She must have had loads of stuff left over. The stuff being sold outside was better
Posts: 20628
Joined: 28 Jun 2004, 02:32
Gender: Female
Custom Title: Not immune
Country: Canada
Location: Montréal, Québec
Contact:
I wanted the t-shirt, but since WhiteLily couldn't get one because there was nothing at her gig, I'm kinda glad she didn't got me one. Geez I just calculated how much it would cost plus shipping and it's CA$55. It would have to be way better than that. Anyways I spents the money for the t-shirt on a ticket for Katty Perry.
Posts: 6159
Joined: 28 Jun 2004, 02:32
Gender: Male
Previous username(s): interactive element
Custom Title: interactive element
Location: Made in Poland
Contact:
uuh, that's really crapy
---
Who is online
Users browsing this forum: No registered users and 13 guests