Sorry, I'm a bit late! Ready to answer your questions now. Tweet me @hm using #AskBeckham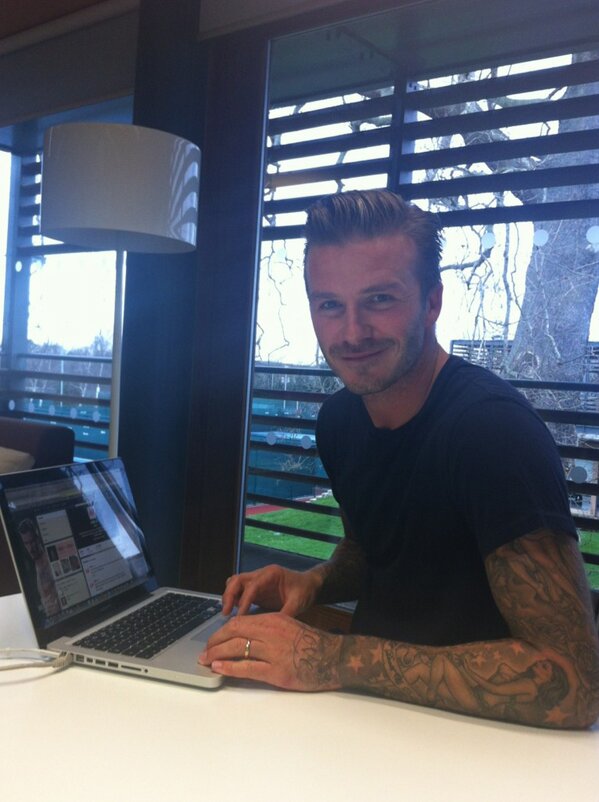 @hm #AskBeckham what's your favourite pie with your mash?
Hello @Barnaby_M From the East End there is only one pie to have...Meat Pie //Beckham
@hm are Manchester United going to win the Premier League this season?
Only one answer @CharlottePerls Yes! //Beckham
@hm #AskBeckham what advice would you give a 20 year old you? Thanks xx
Good question @preppymaher You need dedication, belief, to work hard and have a lot of fun //Beckham
@hm favourite pair of boots you've ever owned? #AskBeckham
Hi @Em_Rowles, that would have to be my current adidas boots, they are pink which i chose because of Harper //Beckham
Hi David - how was it working with Guy Ritchie on the latest campaign? #AskBeckham
Hi @Sparkle723 It was great working with someone of Guy Ritchie's calibre, not just good at what he does but a perfect gentleman
Hi David what is your most memorable moment in an England shirt ? #AskBeckham
Good question @Ben_Holmes9 Has to be Greece but the penalty against Argentina comes close //Beckham
Important football related question...What is your favourite "Beckham" hairstyle? #AskBeckham
Haha @Pretty_Jay_4 The shaved head because it was nice and easy //Beckham
@hm #AskBeckham boxers or briefs?
xx
Hello @Cbeaumont11 Boxers //Beckham